HomeKit for Tridium Niagara
Talk to Niagara using Siri.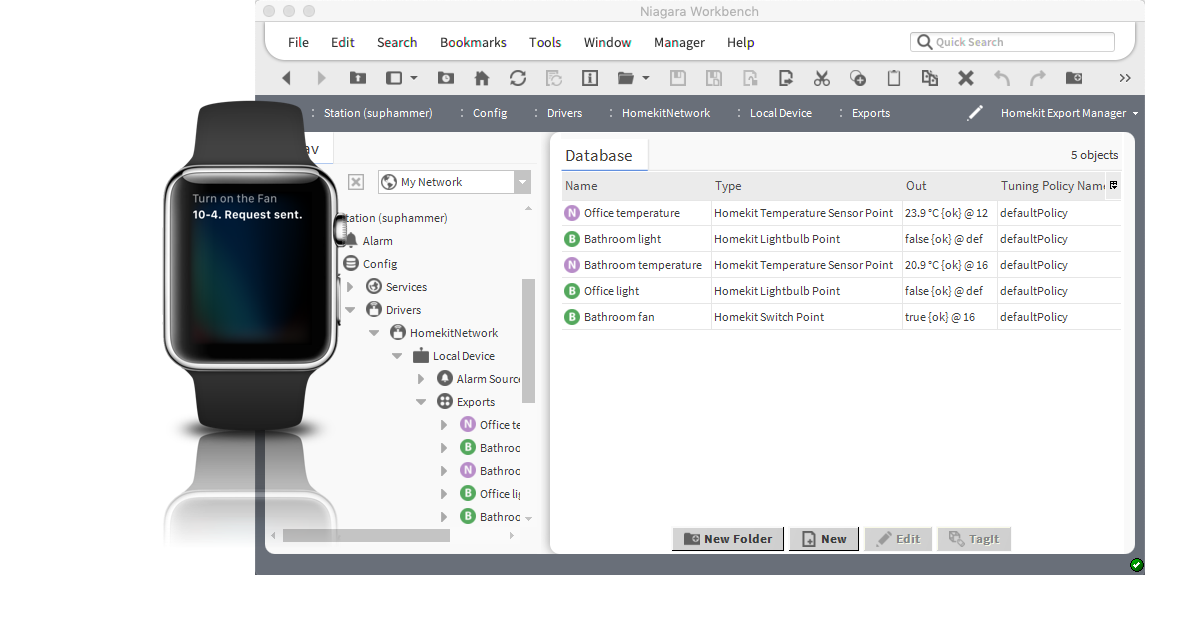 HomeKit module add support for Siri as a frontend to Niagara.
The module currently speaks switch, light and temperature with HomeKit.
Supported platforms are JACE-8000 and Supervisor running Niagara 4.3 – 4.8.
Price includes updates for 1 year from purchase.
Please contact me if any questions.